Growing Gardeners Contest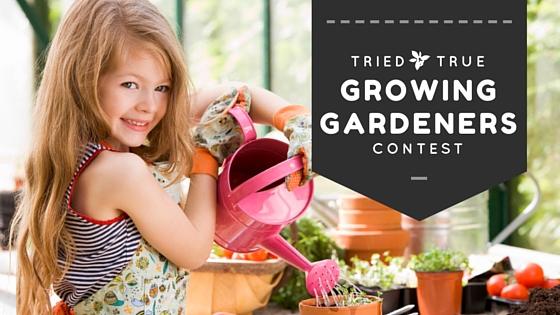 We're back!
Welcome to the third annual Tried & True® Growing Gardeners Contest! We believe in the importance of gardening to our well-being and to the environment. Without a doubt, school gardens make kids happier and healthier. They provide kids the opportunity to reconnect with nature and teach valuable skills that can be used for the rest of their lives. Not only that, but we believe that by cultivating the young minds of our future leaders with a passion and enthusiasm for a greener world, we can help to grow a better future. We want to help our local school gardens and kids grow and flourish!
Open to elementary schools across Metro Vancouver, this contest will give your school the chance to win a Tried & True® prize pack filled with an array of quality ornamental and vegetable plants. Using an original piece of artwork, simply show us your "Beautiful Pollinator Garden"! Your only limit is your imagination.
Click here for the Information pack.
Click here for the Application form.
Click here for the Media Release form.
Click here for the Official Rules and Regulations.
Click here for the Promo Poster.
Application deadline is FRIDAY MARCH 30, 2018  at 11:59 pm PST. Any entries received after March 30th will not be eligible for consideration.