(ver BEE nah)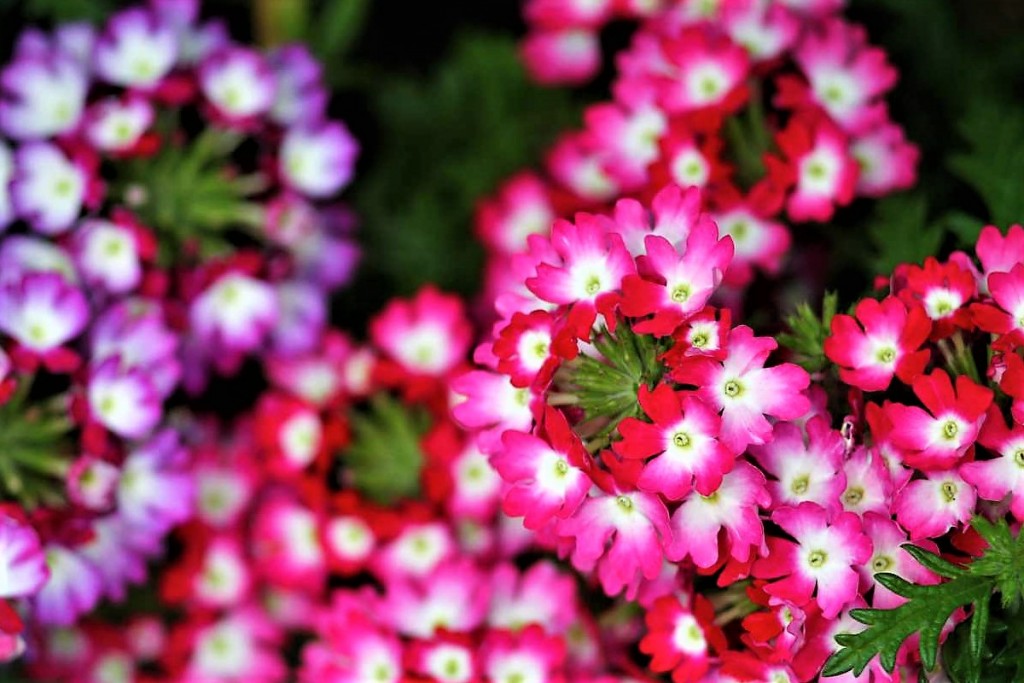 Verbenas earn top marks because of the wide range of colours available from intense jewel tones to serene pastel hues. They are free-flowering and have a semi-trailing growth habit. Flower clusters of verbena are held in continuously blooming circles atop the tips of the stems. These bloom stalks keep blooming and producing new buds all season long.
It is easy for gardeners to be creative because almost any kind of planting design is possible. Verbenas are exquisite in hanging baskets, mixed containers, window boxes, rock walls, and patio displays. They are mildew resistant and they thrive in heat and full sun.
Please select flower to see care instructions.
Varieties Listing
Back to Garden Collection.