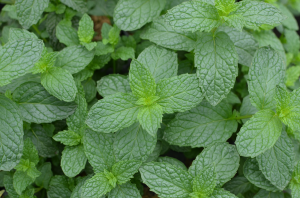 Mentha
Mints are strongly aromatic perennials prized for their medicinal purposes to treat stomach aches and chest pains. Their essential oils are used to formulate cold remedies and alleviate nausea.
Mint is also a common component of cuisine in various cultures, providing a warm, refreshing flavour with a cool aftertaste. It is the perfect kitchen herb – used in cocktails such as Mint juleps, teas, sauces, and desserts.
Mint requires minimal care. They thrive in cool, moist spots in partial shade. They are excellent companion plants for cabbages and tomatoes, repelling pesky insects and attracting beneficial ones. Mints are very fast-growing and may overtake garden and flower beds if not careful. Some gardeners suggest planting mint in a planter or bucket and then burying it in the ground to restrict root growth
Varieties Listing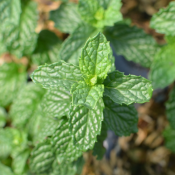 MINT, Mojito
   Mojito mint made its claim to fame in Cuba's world-renowned cocktail, the Mojito. This refreshing mint is much more subtle in flavour than other mints providing a mild and light aroma with a satisfying bite. It is an excellent garden and container companion that is very easy to grow. Its bright, clean flavour is… Read more »
Back to Organic Edibles.