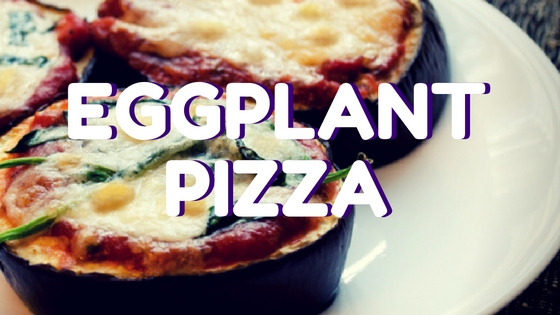 I was struggling to come up with a recipe to use up the rest of my eggplant when it hit me. A unyielding craving for pizza! Since the whole vegan challenge, we've been pretty good with our eating. Lots of fresh fruits and veggies (also, because our garden is a production monster), and a lot less junk food. So I felt a little guilty to indulge… Thankfully for eggplant pizzas! The extra vegetables make it seem less like a guilty pleasure.
Eggplant pizza is so amazingly easy to make. And really, it's only the prep of the eggplant discs that requires any sort of recipe. So let's get to this!
INGREDIENTS:
Eggplant
Roughly 1 TBSP of salt
Roughly 2 TBSP of olive oil
Pizza sauce
Whatever toppings your heart desires
INSTRUCTIONS:
Pre-heat the oven to 375F.
Cut eggplant into 3/4 inch thick slices, trying to make each disc the same thickness. Place eggplants on a double layer of paper towels then sprinkle both sides with the salt. This will help to draw out the moisture in the eggplant and make it less soggy once cooked. Let it sit for around 30 minutes.
After the 30 minutes, wipe the eggplant discs with a paper towel to remove any moisture and the remaining salt. Brush with olive oil then place on an oil baking sheet. Bake the eggplants for 25 minutes or until cooked but not mushy.
Once the eggplant discs are done, remove from the oven then turn the oven to broil. Assemble your mini-pizzas with whatever toppings you wish (I just used pizza sauce, spinach and cheese). Broil the pizzas until the cheese is melted and slightly brown. Make sure you keep an eye on them while under the broiler as it can turn from perfectly browned to burnt quite quickly.
Serve hot and enjoy! Careful not to burn your mouth though!