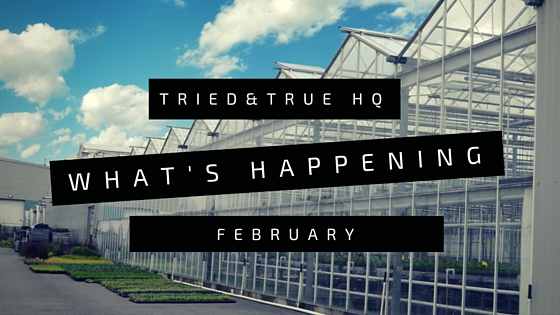 It's really starting to ramp up here at T&T headquarters. With the season very quickly approaching, it is all hands on deck making sure all of our tiny plants are doing well and will be ready for the season.
At this stage, most of our plants still look like this:
And like this:
But these babies are coming along nicely. And then, before you know it, your little baby will be going through all that teenage angst and that rebellious phase. Telling you that they don't want to go to college, they want to move to Costa Rica and adopt a set of creepy adult twins from Romania. Wait… no, that's not right.
Soon, these baby plants will have grown enough to get bumped up into more spacious pots. Like this:
After a quick trip to a garden centre/nursery, they'll be adopted by a nice family and will be taken to their new forever home. Happy ending (with no creepy Romanian adult twins)!