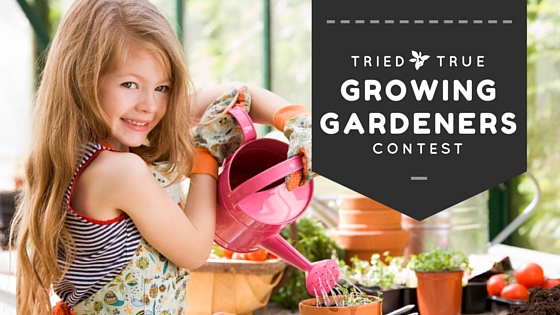 School gardens are awesome! Anyone who denies that fact is probably… well, I can't think of anyone who would disagree. There are countless benefits of school gardens on children, such as:
better appreciation and respect for nature
increased interest in eating fruits and vegetables
improved knowledge of nutrition
improved social skills and behaviour
increased science achievement scores
These kids are our future. And to be able to ignite a passion and enthusiasm for nature and healthy living is invaluable.
This is why we are ecstatic to announce our first annual Growing Gardeners Contest. Elementary schools in Vancouver, Richmond, Burnaby, and New Westminster are invited to enter the contest by submitting a poster or a short video showing "what gardening means to them." Three schools will be selected to win a Tried & True Organic Edible prize pack valued at over $150.
Since it is our first year of the contest, we are keeping the eligibility area small so we can work out any kinks. But don't worry, we will be expanding the contest in the coming years!
Please visit the Growing Gardeners Contest page for more information, including full rules and regulations and the application form.
Good luck to all the schools that apply!