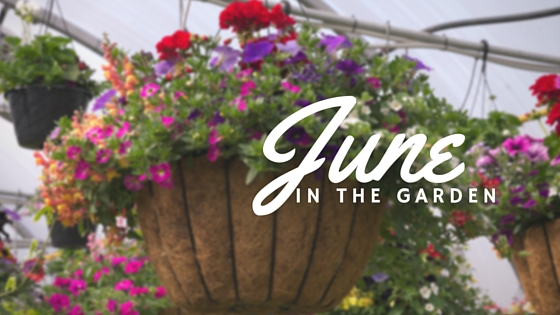 June is one of the most enjoyable months of the gardening season. All the months of spring cleaning will really pay off as you relax in the shade enjoying your beautiful handiwork. Small maintenance jobs are what this month's work consists of. Well, that and harvesting the literal fruits of your labour. Yay!
1. Ornamentals
June isn't too late to plant more annuals, so fill up those containers, hanging baskets and planters to your heart's content. Deadheading is key to keeping your ornamentals looking fresh. Removing dead blooms also encourages more flowering so you can enjoy these beauties all summer. Also, pinch back any annuals, such as fuchsias, that are starting to get too leggy.
2. Edibles
If you haven't already, you should plant your warm season veggies like peppers, tomatoes and cucumbers. You can plant more leafy greens too! Go through the garden at least a couple times a week to harvest any ripe fruits and veggies.